Big Price Reduction on Golf GPS Systems - Now £199 !!
We're really excited that we've managed to get the pricing for the fantastic CADDY GPS for Golfers down to

£199.
If you've not seen these yet then read on .....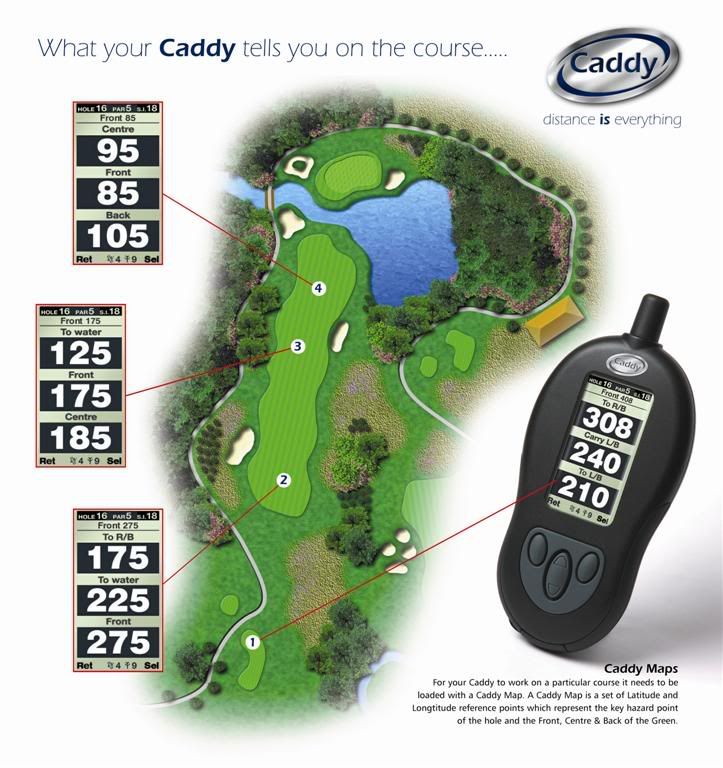 Don't mess about with stroke saver guides when you can have the latest handheld GPS system.
These really do remove the uncertainty from club selection. How many times have you hovered between gap wedge and pitching wedge and then fluffed the shot because you weren't sure? Remove that variable now. Hit with confidence and see those scores tumble.
Don't wait any longer get on over to payless4golf.com and start shooting those lower scores.