Who Said You Can't Have A Laugh on the Course?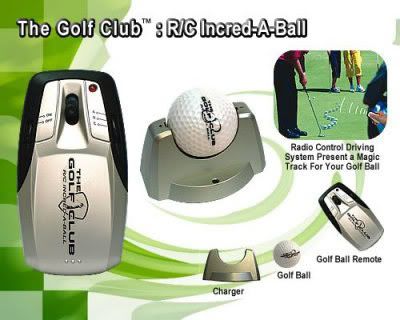 Well, here's the perfect toy for the chirpy golfer with a sense of humour – a remote controlled golf ball that can be set to spin off in any direction you fancy at the flick of a switch.
The Incred-a-ball, you see, has a little gyroscope mounted inside it and a motor to make it spin. When fully charged, the ball can be made to spin off in random directions.
Worth its weight in 19th hole drinking - and

only £14.99
To have a laugh, then click here or on the banner below




and of course don't forget to pop over to payless4golf.com for lots of other great offers of great brands at great prices